The Best Value in Entry Doors in Owensboro

Fiberglass and Steel Entry Doors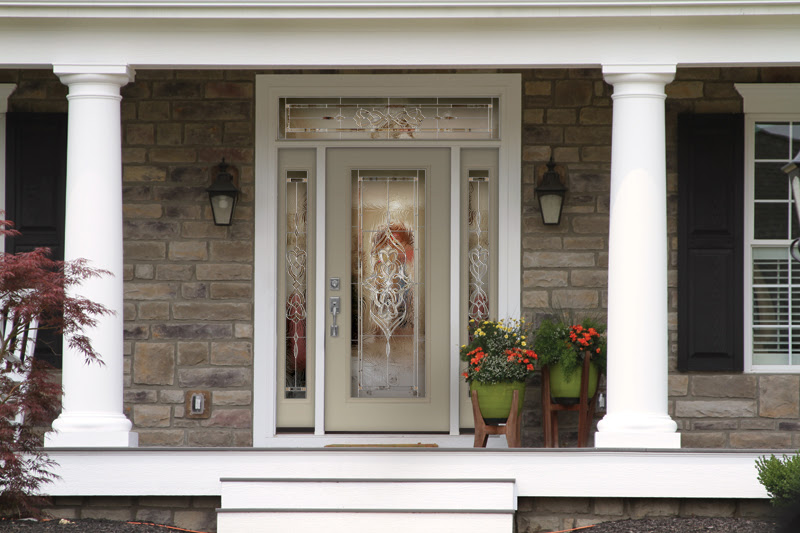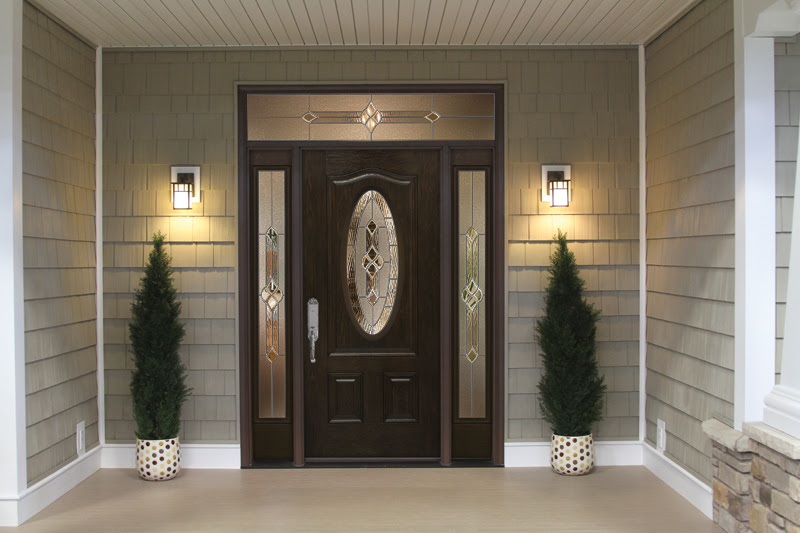 ENTRY DOORS
Make a Grand Entrance With an Exceptional Entry Door
Your entry door makes one of the biggest impacts on the outside of your home. Set the tone of your home with a beautiful entry door from Window Depot USA. Our entry doors are professionally crafted and come in a variety of colors and styles to suit your personal tastes.
Nothing says welcome home more than a beautiful entry door. Select from a variety of colors and experience true quality craftsmanship with Window Depot USA's entry doors. Not only do they keep the elements out, but they are also thermally-efficient and help your home maintain a consistent temperature.
A TOUCH OF ELEGANCE
Add Elegance to the Exterior of your home in the Greater Owensboro Area 
Top off your curb appeal with a standout entry door from Window Depot. Find the perfect fit for your entryway and come home to an entry door that compliments your curb appeal. We'd be honored for the opportunity to earn your business.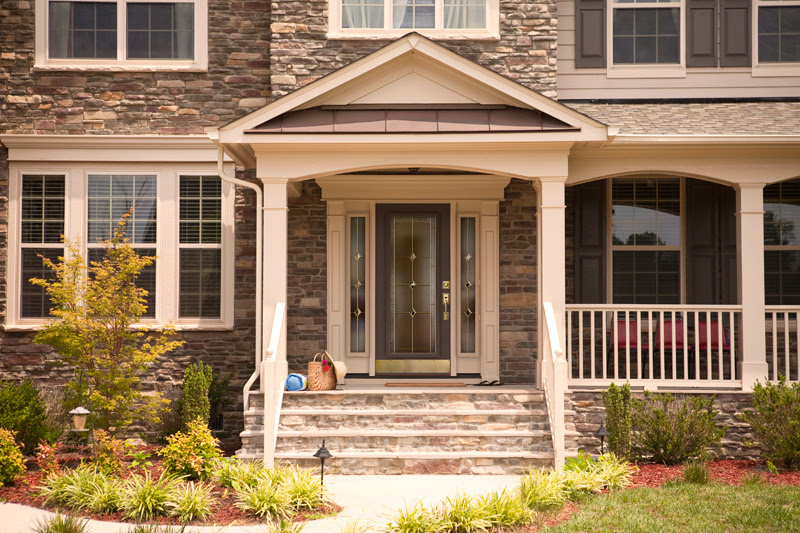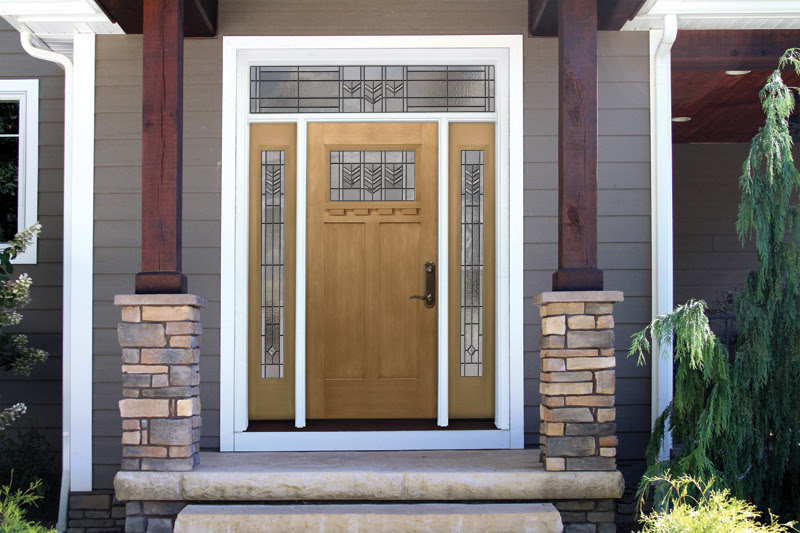 DURABLE & DEPENDABLE
You can't beat the combination of aesthetics and energy efficiency
Front Entry Doors from Window Depot USA make a statement without losing quality. By combining elegant design with quality performance, you'll get an entry door that looks as good as it performs.
GETTING STARTED
The right entry door can absolutely transform the look of your home.  There are many styles and options to be considered.
Contact us today to arrange a complimentary consultation, and our associates will gladly walk you through colors, options, glass patterns and more.  We'd love the opportunity to make the entrance of your home a showpiece!
No Company Can Provide You With More Features at a Better Price
Is Steel or Fiberglass Better for Entry Doors?
The myriad options available to homeowners and commercial property owners seeking the best value in a new entry door system typically has them asking this very question. Both fiberglass and steel offer major advantages over wood entry doors, which, while beautiful, require regular maintenance and lack the endurance, security and energy efficiency of fiberglass or steel.
ProVia, which offers both fiberglass and steel entry doors, offers its insight into choosing the best entry door system for your home or business property.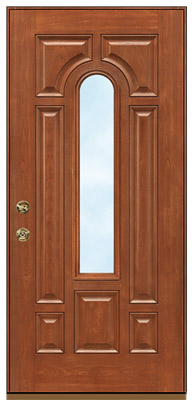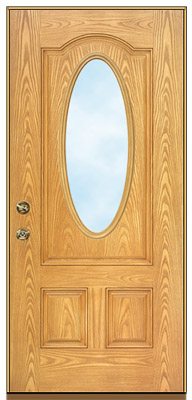 Fiberglass Entry Doors
Fiberglass entry doors are the #1 replacement choice by homeowners and are best suited for single-home residences. Here's why:
Beauty

 

Fiberglass entry doors most closely mimic the defined grain of authentic wood doors and come in a number of wood grain textures like oak, cherry, mahogany and fir as well as a variety of stain and paint colors. Additionally, fiberglass doors offer many options for door glass, including decorative door glass, which improves curb appeal. All

 

ProVia Doors

 

are custom-made to the size and style specifications of the buyer for maximum impact.
Endurance

 

Unlike wood doors, fiberglass entry doors do not shrink, warp, split, crack or delaminate. They're ideal for harsh or humid climates. Because fiberglass doors last so long, many come with long warranties. ProVia doors, for instance, come with a

 

Lifetime Limited Warranty

 

that guarantees the doors through the entirety of the ownership of the home by the door purchaser, plus one subsequent homeowner. Paint and stain finishes are warranted for up to 10 years.
Maintenance

 

Fiberglass entry doors offer the lowest maintenance, resisting denting and scratching, and can be cleaned with mild soap and water. These doors can be re-finished, but must be done by a professional.
Energy efficiency

 

Fiberglass entry door systems are engineered to be highly energy efficient. The polyurethane core, high-performance, heat-resistant window trim, Q-Lon weatherstripping and ComforTech Warm Edge Glazing System in ProVia entry door systems work together to keep the cold out in the winter and heat out in the summer. All ProVia entry doors without glass are

 

ENERGY STAR certified

 

and many models with glass also meet ENERGY STAR standards.
Security

 

The solid construction of fiberglass entry doors provides significant security over wood doors.
Cost

 

Fiberglass doors can be comparable in cost to wood doors or can be significantly higher, depending on the model, glass options and hardware selected, but offer longer durability and far less maintenance.
ProVia offers three series of custom fiberglass entry doors that meet or exceed homeowners' expectations: Embarq, Signet and Heritage.
And you don't have to just take our word for it, check out the articles: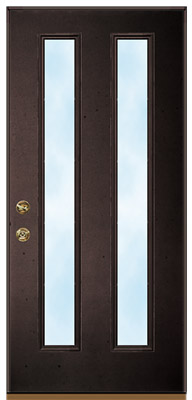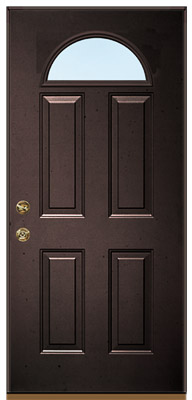 Steel Entry Doors
Steel doors more commonly are used by commercial property owners but also are well-suited for residential purposes.
Beauty

 

Steel entry doors are available in smooth or wood grain textures in multiple stains and paint finishes, and come in a variety of door styles, including some with glass.
Endurance

 

Steel doors, particularly those made of 20-gauge steel like

 

the Legacy Steel

 

line, won't crack or warp and are the strongest, most durable doors available on the market.
Maintenance

 

Although generally low maintenance, if scratched through the galvanization, these doors can rust if not properly primed and painted. Dents and dings can be pulled and puttied with an auto-body repair kit. ProVia's Legacy Steel entry doors come with a

 

Lifetime Limited Warranty
Energy Efficiency

 

Steel entry doors offer significantly more energy efficiency than wood doors. Efficiency ratings will vary based on overall construction, but ProVia Legacy Steel doors are recognized as being highly energy efficient, with all doors without glass meeting ENERGY STAR certification. Depending on the glazing option chosen, many Legacy Steel entry doors with glass also are ENERGY STAR certified.
Security

 

Steel entry doors offer the best solution for property owners concerned with building or home security.
Cost

 

Steel entry doors are very affordable compared to wood doors and offer significant long-term value. Total cost can vary widely depending on door style and options chosen.
ProVia's Legacy Steel entry doors are custom-built to owner specifications. Custom door sizes up to 8-feet are available, along with glass and texture options (smooth or wood grain) and 7 stain and 16 paint finishes.
And you don't have to just take our word for it, check out this article:
TRANSFORM YOUR HOME TODAY